We're delighted to welcome Emily to Swimcentral
Read about her experience, her passions and her swimming achievements here: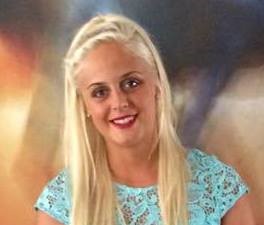 Sport has always played a significant role in my life. Growing up I was that girl who tried anything; football, netball, rock climbing, rowing… you name it, I've done it.
However, my one true love has always been swimming. At the age of 3 I began my first swimming lessons, and since the first time my feet touched the water, I have never looked back.
Competitive Swimming for Eastbourne
I loved being in the water, whether I was splashing around with my friends and family, or swimming lengths upon lengths on my own, nothing made me happier.
At the age of 8 I began to compete for Eastbourne Swimming Club. The competitions gave me a great amount of motivation to work hard and succeed, which eventually showed through as I competed at county and regional levels.
National Biathlon Champion!
Swimming provided me with the confidence and enthusiasm to compete in other sports, and at the age of 15 I became National Biathlon Champion! As well as this, I competed nationally in triathlon – an invaluable experience to say the least!
Sport has made me who I am today
These sports gave me a real in sight in to a range of values and skills such as discipline, time management, commitment, teamwork, pursuit of growth, feedback, communication and integrity.
Without sport throughout my childhood I wouldn't be on the path I am on today. I hope to inspire and motivate the children I teach to value sport the way I have.
Swim coaching in Dubai
In 2014 I decided to embark on a new challenge. I moved to Dubai where I fulfilled the role of a PE Teacher, specialising in swim coaching.
Working with individuals from the age of 3 up to adults provided me with a vast amount of knowledge as I adapted sessions to suit the individuals. As long as they were happy and enjoyed being in the water, I was satisfied… although seeing them win a race was great too!
I loved the competitive edge the kids had. It was brilliant; not only see that they enjoyed the sport but also that they had the motivation to succeed in the pool. They put together all the skills they had learnt and got the times they had been working for.
What's in store for Emily in 2016?
Now at the University Bath in my final year, I am looking forward to embarking on a new challenge as a swimming teacher for Swimcentral! "Hard work beats talent when talent doesn't work" – this motto has driven me to succeed in everything I do, and inspired me to become the best teacher I can be.
Every child needs to learn how to swim
In my own opinion every child needs to learn how to swim. Growing up by the seaside was what drove my parents to getting me lessons.
The Amateur Swimming Association (ASA) has recently released the results of its school swimming census, revealing that 45% of primary school children are unable to swim 25 metres, despite it being a national curriculum requirement.
Although there has been a vast improvement in school swimming over the years, as a swimming teacher myself I believe that more needs to be done to ensure all children at a primary level have the ability to swim and have the knowledge of how to keep themselves safe in and around the water.
And this is what Swimcentral is here to do!! We want to ensure that all children are provided with the opportunity to experience the water in a fun, enjoyable and safe environment. Bring your child down for a free trial to see what the lessons are all about. We would love to help and support your child through swimming!
E. Bignell
Swim Teacher
Swimcentral